Skip to Content
Signature Experiences
Royal
Sunset Sail
2.5 hours
Adults Only (18+)
For sweethearts & sun-seekers
As the gentle glow of Maui's signature sunset settles over the horizon, toast to the day's end aboard a one-of-a-kind luxury catamaran that offers a full buffet dinner and open bar with top-shelf wine, beer, and spirits.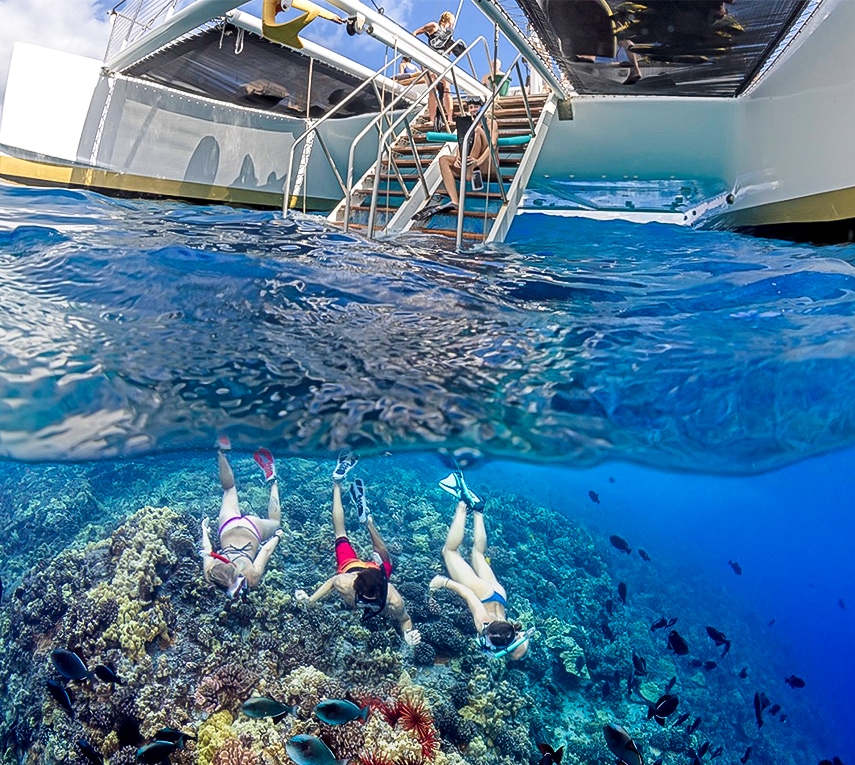 Molokini
Deluxe Snorkel
5 hours
The best of Maui awaits
Embark on your seafaring journey with Alii Nui, a snorkeling expedition that offers a little bit of everything. After departing Ma'alaea Harbor, we'll aim for Molokini crater, giving you the chance to snorkel in its pristine, crystal-clear waters. A second stop at Turtle Town, a known resting spot for resident Honu, will round out a perfect morning before returning home.
Makani
Sunset Sail
2 hours
A sunset sail fit for the entire family
Head out to sea with your favorite travel companions as the sun begins its descent into the horizon, painting the skies above Hawaii in their signature gold-and-magenta glow. Accompanied by a spread of upscale hot and cold appetizers, as well as a premium open bar, the Makani Sunset Sail invites you to celebrate the one-of-a-kind beauty of Maui with your closest loved ones.
Trip Schedule:
September 1-February 28 
5:00 - 7:00PM
Check In: 4:30PM
March 1-August 31 
5:30 - 7:30PM
Check in: 5:00PM
Afternoon Turtle
Snorkel
3 hours
Short, sweet, and straight to the turtles
This breezy afternoon snorkel excursion heads directly to the second longest continuous reef on Maui, home to a healthy population of native Hawaiian Honu. You'll get the chance to swim near these gentle creatures, from a safe distance, as they glide over the vibrant beds of coral.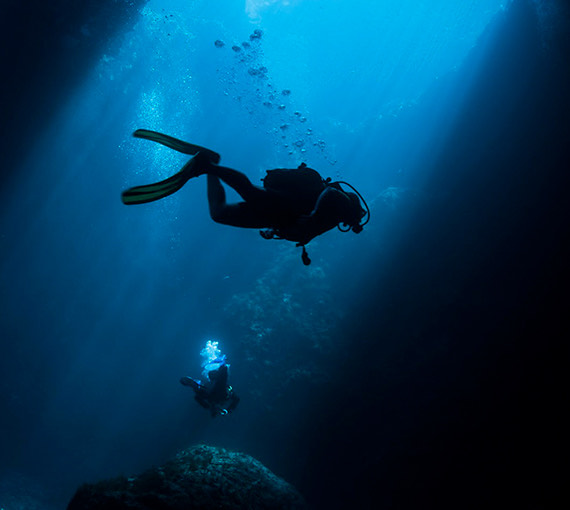 Scuba
Diving
Get up close with Maui's underwater world
Our dive charters offer the chance to immerse yourself in the beauty that lies under the sea, with opportunities for certified divers of all experience levels. We'll take you to Molokini, where visibility averages about 100+ feet, then head to Turtle Town, nestled at the base of Pu'u Olai near Makena State Park. 
*Proof of Open Water or SCUBA Diver Certification is required.
*Divers must have logged a recent dive in the last 3 years.
Huka
Diving
An Alii Nui specialty
Go deeper than your average snorkel with no scuba training or certifications required. During the 15-20 minute Huka Dive, the surface-applied air system gives guests the chance to experience diving without the extra weight of tanks and gear. This adventure can be pre-booked to guarantee your spot or added onboard, depending on availability.
*Huka diving is available at an additional cost on all Alii Nui snorkel excursions. It is not included in the cost of the trip.
*Guests 10-15 years old must purchase 2 spots to guarantee a one-on-one with the instructor.
*Huka divers must pass a medical form before engaging in this activity.
Whale
Watch
2 hours
Awe-inspiring glimpse at Hawaii's majestic inhabitants
Every December through April, humpback whales return to the shallow and warm waters of Maui. We'll take you on a dedicated whale-watching adventure, experiencing these amazing wild animals in their natural habitat. We hope to catch a glimpse of them swimming, singing, and occasionally leaping into the air for a few moments of breathtaking natural beauty.